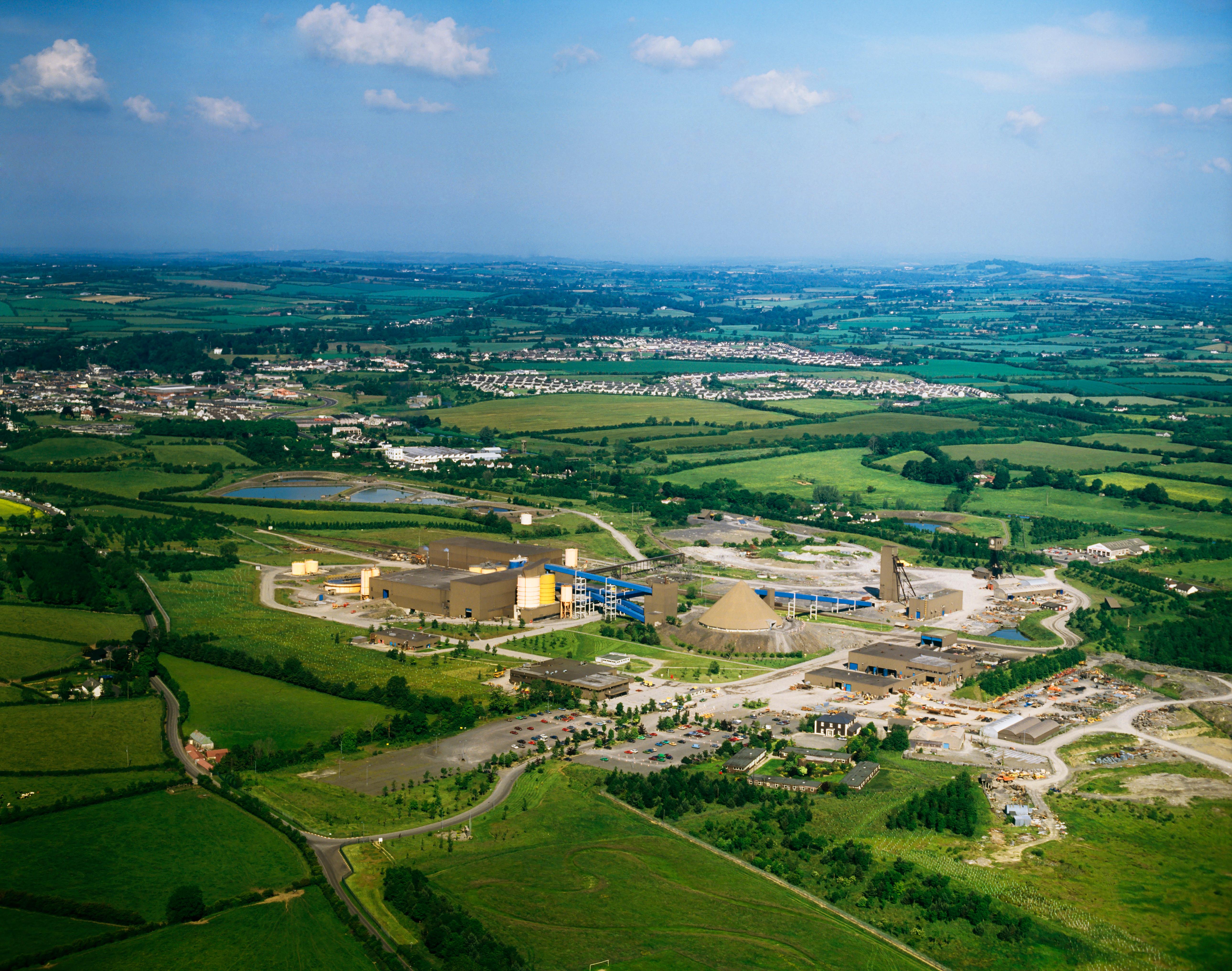 Article
Living beside a mine
Although mining is a new industry for Co. Tyrone, modern mines can be found throughout Europe – including close to home in both Ireland and Britain.
Modern mining exists safely alongside communities, and you don't have to look far to find an example. Just 85 miles from our project is Tara Mines, which lies on the edge of Navan, the county town of Meath.
This mine has been operating safely and successfully since the 1970s. It operates less than 100m from its nearest neighbour. It has a workforce of around 1,000 in addition to many more indirect and induced jobs. The mine, Europe's largest zinc mine, uses processes similar to those proposed by Dalradian.
No two mines are the same, but as Navan's example demonstrates, mining not only provides direct economic benefits, it can also co-exist successfully with people and activities such as angling, tourism and education.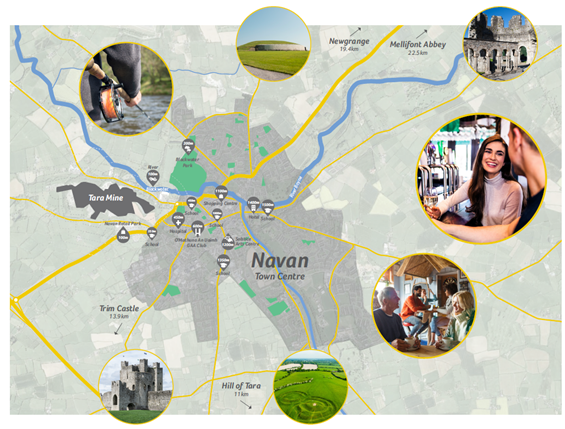 Tourism
Navan is a prosperous and growing town with a population of over 30,000. Part of the town's success lies in its location in the Boyne Valley. Known as the 'Birthplace of Ireland's Ancient East' the area is strongly promoted as a major tourist destination.
Meath is known as the Royal County due to its close association with Ireland's High Kings and boasts an abundance of historic monuments including the Hill of Tara and Newgrange (a UNESCO World Heritage Site). It also offers world-class fly fishing and has won awards as a 'Foodie Destination' due to the quality of its restaurants and local produce.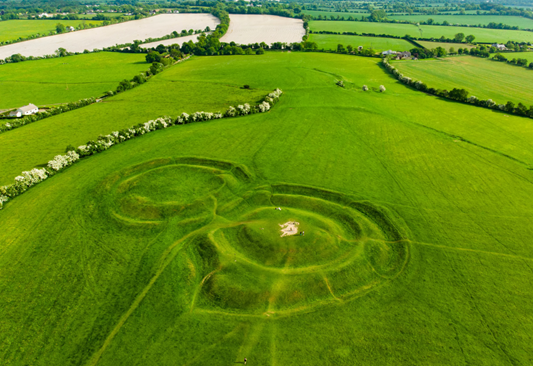 The Hill of Tara attracts almost 200,000 people a year. The popular attraction is just 14km away from Tara Mines.
The mine provides year-round employment, providing much welcome custom for local hotels and restaurants - even outside the main tourist season.
With plans to provide 1,000 direct, indirect and induced jobs, Dalradian's copper-gold-silver mine at Curraghinalt will provide a similar boost for Tyrone's tourism and hospitality sector.
 Angling
Angling in Ireland is not only one of the country's favourite past times, it's also a major draw for anglers from across the world. One of the most popular destinations is the river Boyne and its tributaries in County Meath, which enjoy some of Ireland's best wild brown trout fisheries, as well as offering excellent pike and coarse fishing.
 What's less well known is that Tara Mines is located beside and under one of those tributaries (the river Blackwater) and has co-existed happily with the local angling community for over 40 years.
Tara Mines Fishing Club was formed over 30 years ago and is affiliated with the Tara Mines Social Club, both of which are supported financially by the mine. Fully regulated, the Club ensures that all members, both current and past employees, are licensed to comply with Irish angling regulations such as the 'Catch and Release' programme.
Talking to the Tara Mines Fishing Club, it's hard not to get swept along with its enthusiasm. One senior angler from the club, now retired, said:
"We've all enjoyed a great experience with Tara Mines. When you look at the opportunities they've generated for the local economy and how they've helped the local community, I don't know where the town would be without them.
"When Tara Mines started, they worked with the local Chamber of Commerce to use local suppliers and contractors. The mine and its employees are part of the fabric of the local community - and beyond to Trim, Kells and Athboy."
The Club's anglers are in no doubt that mining, angling and the protection of Ireland's precious waterways can peacefully coexist. As one remarked, the mine "has had no detrimental effect whatsoever to our rivers". The Boyne and its tributaries have provided worldclass angling for generations and prove that modern mining is an environmentally responsible business.     
Hospitality
Businesses which supply the mine benefit enormously from its presence, as do local shops, restaurants and hotels. One local hotel manager from Co. Meath explains their experience:
"My working week always involves some interaction with the team at Tara Mines; it could be booking rooms for their business partners or organising lunches and meeting rooms for their staff. In my current role it's not hard to see the value of mining to Navan and the wider county.
"When Tara Mines first came to Navan in 1977 it created many new jobs, and the town has grown to accommodate the new industry the mine created. Nearly every member of our hotel staff have a relation or friend who has at one stage worked at the mine.
"The business we receive from the mine is substantial. In 2017 alone, Tara Mines was responsible for over 1,000 room nights, booked either directly or through their partner businesses. All of these guests would have eaten in our restaurant or bar, or made use of other local retailers and cafes. The 1,000 people employed in the mine also spend their hard earned money locally. They could be celebrating a child's christening in the hotel, going out for a family lunch, enjoying music in our bars at night or just calling in for a cup of tea.
"Having a booming industry in Navan definitely helps all of the local companies, not just the hotels. I've worked in the Hotel and Catering industry for many years. I definitely notice the difference of working in a hotel that has the benefit of being situated near such a successful mining company. Our future is bright in Navan and Co. Meath thanks to Tara Mines as one of our very much appreciated customers."
Education
In addition to supporting local shops, restaurants and hotels, the mine is also an integral part of the local community. It has a positive influence on many aspects of life including educational opportunities available to the area's students.
The value of Science, Technology, Engineering and Math (STEM) subjects in preparing students for the world of work is well recognised and Tara Mines, which is a sophisticated engineering operation, has had a dramatic impact. Talking about the issue one local careers guidance coach said:
"In one school, 18 years ago, only three to four students were considering or entering STEM as a career pathway. Now upwards of 40 students per year plan to follow these disciplines through college or university. It's a seismic change and the fact that Tara Mines is on our doorstep is a significant factor in this change of mindset."
---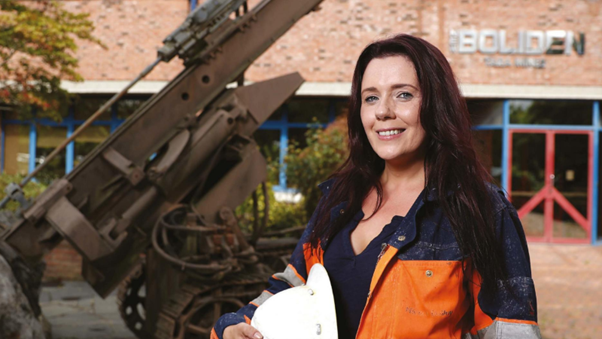 Nicola, a native of Navan is the second generation of her family to have worked in the mine, following her father into the industry. She works within the Mine Engineering Department at Tara Mines and is the former President of the IMQS.
Vocational education in the area has also benefitted significantly from the presence of Tara Mines. Given that the industry has a strong preference to recruit employees locally, students in Navan and the wider Meath area have the opportunity to get an early 'hands-on' feel for the work environment.
 According to one local teacher:
"Those students who would have been more creative and skilled with their hands found an outlet that allowed them to use these skills to the same advantage as those who followed a more academic route."
Echoing this, a former vocational college student stressed how Tara Mines had opened up career and work-life balance opportunities that otherwise wouldn't have been available:
"For guys like me who were more skilled in mechanics or joinery, it meant I didn't have to think about getting into a van at the crack of dawn every morning and travelling the country for work. Now I can afford to buy my own car and go to a well-paid job virtually on my own doorstep in the town, and that also means getting paid in full and on time by a reliable employer. It's made all the difference to time spent with my family as well."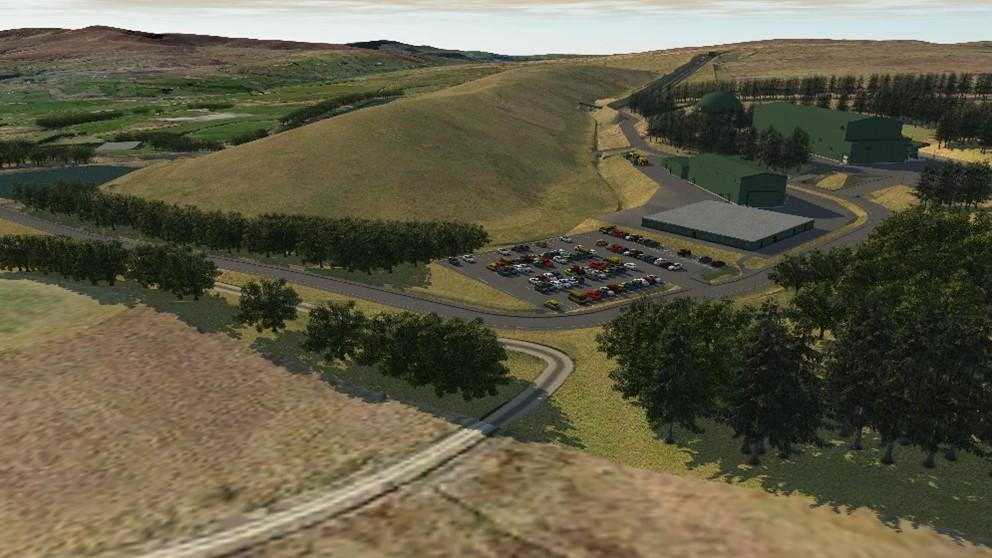 A CGI of our future mine site in Greencastle. The site has been designed to blend in the local surroundings.
Thanks to the copper-gold-silver deposit at Curraghinalt, we believe that we can replicate Navan's opportunities and successes for our community in west Tyrone.
As a new mine, we have the benefit of being able to design operations seamlessly incorporating all of the latest technology for automation, environmental protection, and emissions reduction.
In addition to providing 1,000 direct and indirect jobs and supplier opportunities when the mine is operational, Dalradian has already provided £1.1 million in funding to over 600 community groups through its community fund. As part of its planning application Dalradian has committed to a minimum of £4 million to further support community projects in the local area.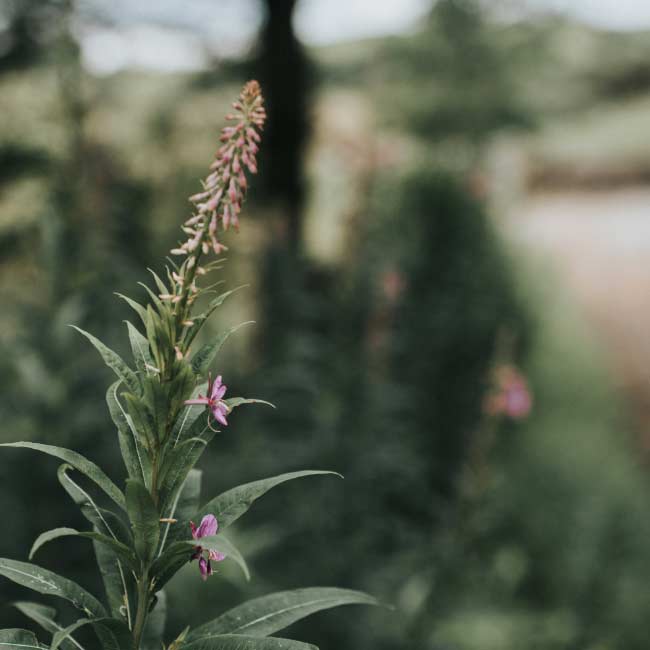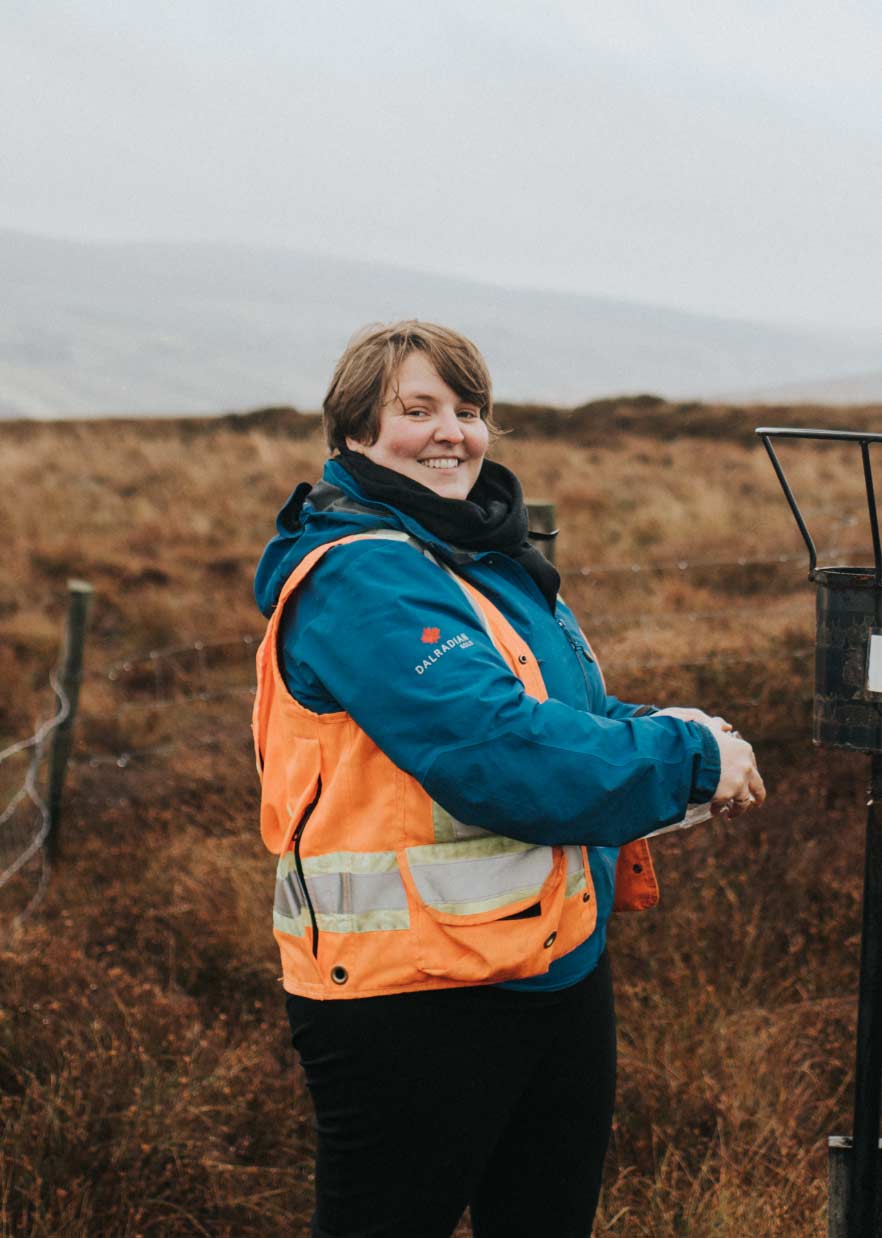 Your support matters
Support our plans to create jobs, strengthen the local community and respect the environment. The Department for Infrastructure will take your views into account. Help make our plans a reality.
Your letter of support will be sent directly to the Department for Infrastructure. Dalradian will not see your letter, nor any of your details.
Great things can happen with your support
Support our plans to create jobs, strengthen the local community and respect the environment. The Department for Infrastructure will take your views into account. Help make our plans a reality.
Customise a letter of support in two simple steps:
Provide your personal details
This will signal your support to the Department for Infrastructure. You can choose to keep these details private.
Tell the Department for Infrastructure why you support the project
Please tick all the elements you like about the proposed project.
Dalradian will not see your letter, nor any of your details. Your letter of support will be sent directly to the Department for Infrastructure