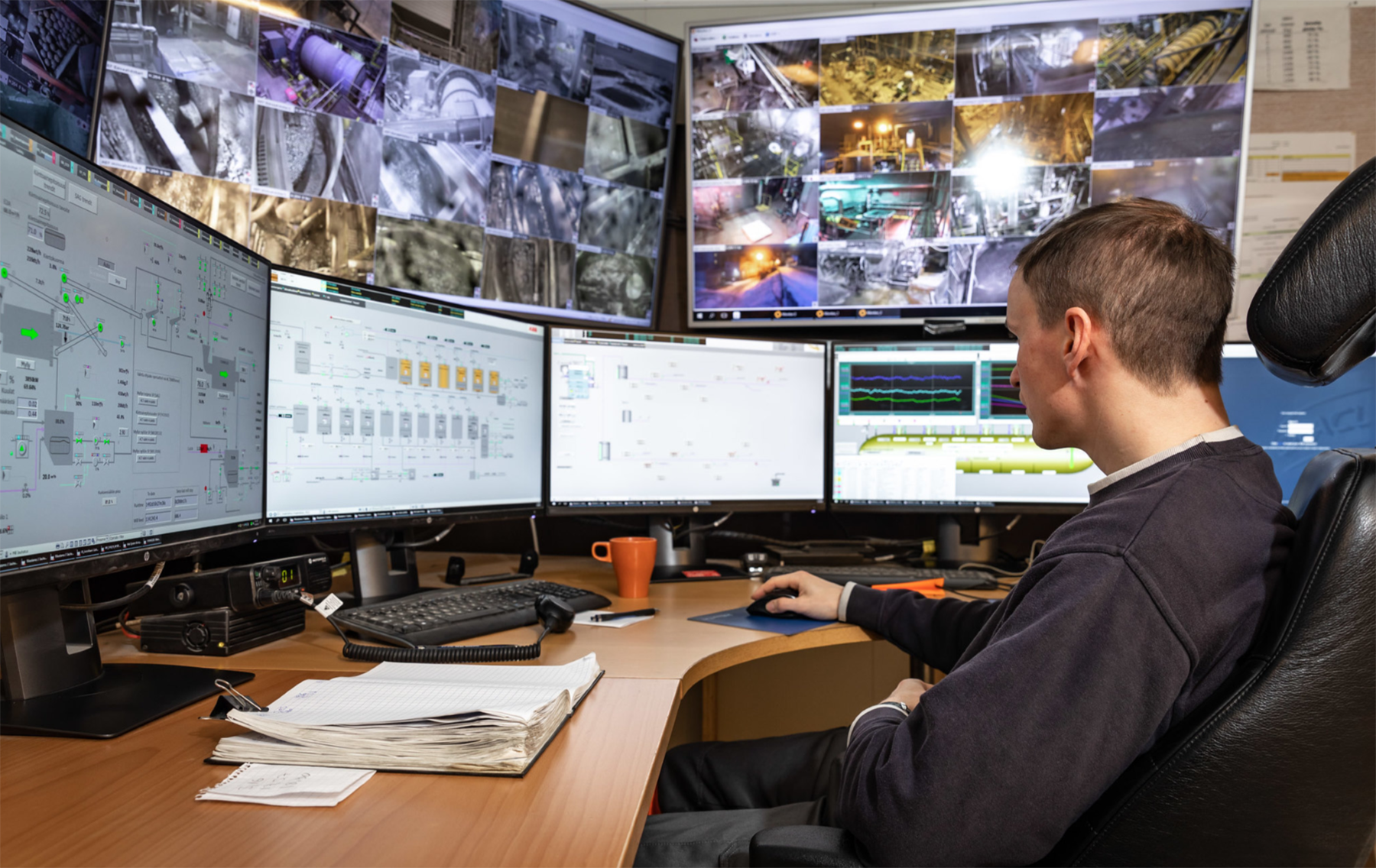 Article
Mining - a hi-tech sector focused on continuous improvement
IT skills at the heart of modern mining
The arrival of digital technology such as Wi-Fi and optical fibre has transformed mining.
Historically, mining jobs were only for the physically fit who could work underground. Not anymore. Today, IT skills are highly sought after because virtually every aspect of mining can be digitised, controlled or monitored remotely.
As a new underground mine, Dalradian's project is designed around this new technology. A computerised control room will provide real time information about employees, equipment and all aspects of operations including safety, environment and production.
For example, thanks to personal protective equipment worn by every miner, the surface control room will know to within 25m where everyone is working underground. Miners lamps will contain a personal 'proximity switch' that will advise when mobile equipment is nearby and automatically turn off heavy equipment operating if it is getting too close. It will also control the ventilation system to ensure it runs more efficiently.
Virtual Reality
The hi-tech nature of modern mining, however, starts well before any employee puts on his or her equipment for an underground shift. All miners are highly trained and in recent years the training programmes have become increasingly hi-tech too. Dalradian has already announced an initial £15m training programme which will start when work begins on the 18-24 month project to construct the mine.
As part of that programme and for ongoing training purposes, Dalradian will make extensive use of virtual reality tools and simulators. The technology is similar to that used to train aircraft pilots and has already been demonstrated at Omagh-based South West College. The company will also provide hands-on experience with mining equipment adapted for training purposes. 
The hi-tech training is particularly relevant because most modern mining equipment is highly automated and digitised, and in many instances can be controlled remotely from either underground or the surface. This means that anyone who can control a keyboard or joystick and use a screen has the potential to be a miner operator.
Some of the machinery which will have an automated element are:
Scoops (Loaders) – powerful underground vehicles used to move rock and load it onto transporters.
Jumbo drillers - a horizontal rock drilling machine which prepares rock for blasting to create a tunnel.
Long hole drillers – a vertical rock drilling machine which prepares rock for blasting and excavation between two horizontal tunnels to recover mineralized material.
Auto Surveyors – allows operators to create a 3D image of the rock surface to digitalize the tunnel in real time and calculate the most effective drilling pattern.
Having the option to control equipment from the surface when required is very beneficial, because it supports both health and safety standards and productivity, by allowing automated work to continue whilst blasting occurs in other areas of the mine.
Environment
In addition to helping create a safe workplace, automation is also great news for the environment. Digitisation allows machinery to work more efficiently using less energy. Automation and electrification also mean less reliance on diesel engines and Dalradian is utilising technology to become Europe's first carbon neutral mine.
As part of that process, Dalradian has committed on an ongoing basis to minimise its carbon emissions and offset the remainder via carbon offsetting to render all its operations as net zero carbon (i.e., carbon neutral). This process follows the stringent requirements of BSI PAS 2060, a specification produced and published by the British Standards Institution.
Enhancements to the original planning application, including greater use of renewable power, electric vehicles, covered conveyor belts and biodiesel will reduce fuel usage by 25% whilst using the latest modern sorting technology underground will recover the maximum amount of mineral while removing the minimum amount of rock to surface. This all contributes to ensuring that the impact on the local environment is minimal.
Track Record
Using hi-tech automated machinery is already standard practice in mines such as the Borden mine in Ontario or the La Ronde mine in Quebec, which reaches over 3km underground and is the deepest mine in the Americas (by comparison Dalradian's mine plan goes to a depth of less than 1km).
In addition to many elements of automation, La Ronde has also deployed a high-speed wireless network that allows their underground mine staff to make calls, video chat, share data and watch videos while deep underground. This facilitates video conferences between staff above and underground, the quick transfer of data from underground devices and the sharing of surveying data. Dalradian will use a similar system to be able to optimize mine planning.
A further benefit of Dalradian's commitment to use advanced technology is that Northern Ireland-based firms such as Sandvik, Caterpillar, Epiroc and CDE Global are already leading the way in manufacturing leading-edge mining and quarrying equipment. We believe there are significant opportunities to build partnerships across the local mining sector and develop a centre of excellence that can use Dalradian as a testbed for emerging technology.
In Ireland, Boliden's Tara Mines have been working hand in hand with their equipment suppliers to embrace their latest technology and developments to further improve safety, efficiency, productivity and cost savings. For example, in 2015 Boliden began their autonomous journey with Sandvik by trialling an underground loader which was operated from the surface by underground Wi-Fi at Tara Mines. After a successful trial, Boliden embraced the product and have invested in upgrading their fleet since then with various autonomous loaders, trucks and drill rigs. Such technology supports the creation of a higher skilled workforce during the life of the mine and beyond, and develops a range of highly sought after, transferable skills.
Great technology, however, still needs great people and even with automation, Dalradian will still be hiring 350 colleagues for both underground and surface roles. For further information on career opportunities visit: Future Careers in Tyrone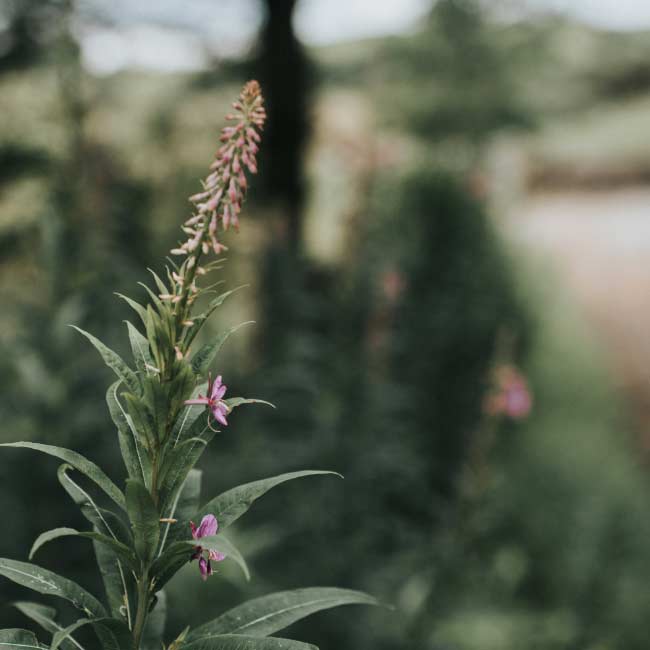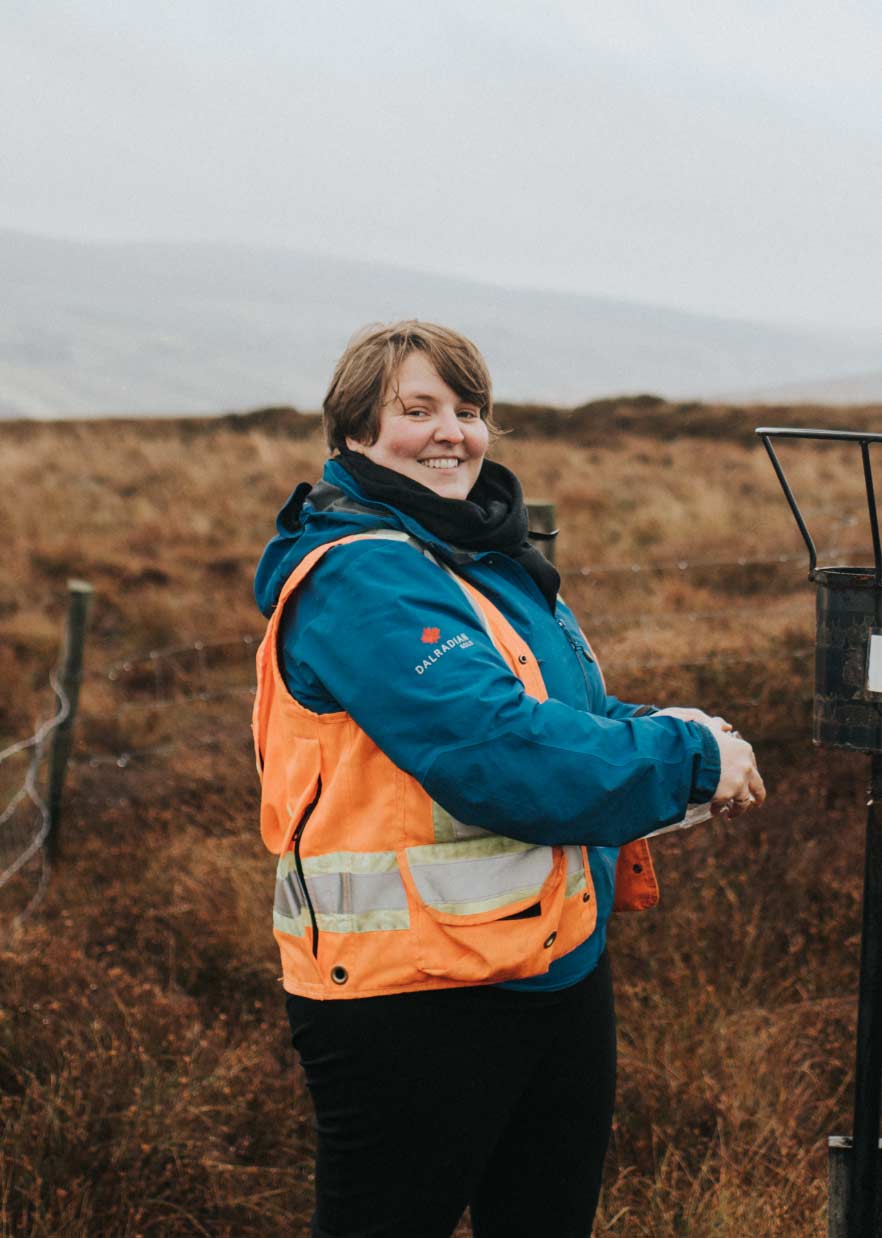 Your support matters
Support our plans to create jobs, strengthen the local community and respect the environment. The Department for Infrastructure will take your views into account. Help make our plans a reality.
Your letter of support will be sent directly to the Department for Infrastructure. Dalradian will not see your letter, nor any of your details.
Great things can happen with your support
Support our plans to create jobs, strengthen the local community and respect the environment. The Department for Infrastructure will take your views into account. Help make our plans a reality.
Customise a letter of support in two simple steps:
Provide your personal details
This will signal your support to the Department for Infrastructure. You can choose to keep these details private.
Tell the Department for Infrastructure why you support the project
Please tick all the elements you like about the proposed project.
Dalradian will not see your letter, nor any of your details. Your letter of support will be sent directly to the Department for Infrastructure