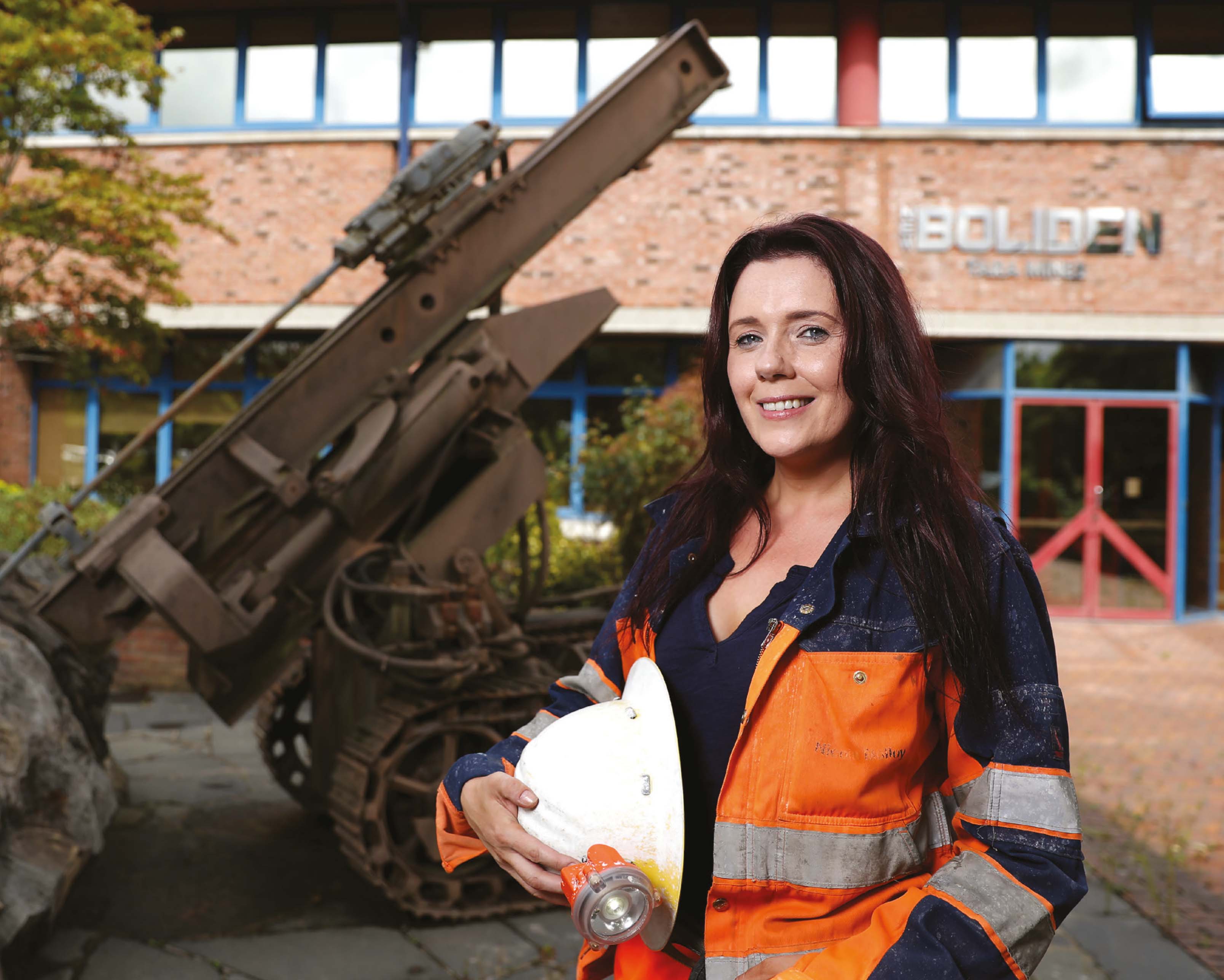 Article
Modern Mining offers job opportunities for all
When Nicola Nixon left school in 1999 to pursue a career in mining, her choice wasn't viewed as a normal route for a young woman to follow. At that time the industry was considered to be male dominated and not generally suitable for an 18-year old female.
Now Nicola, a native of Navan, Co. Meath, is better placed than most to talk about the benefits of modern mining and the opportunities it can offer. Having grown up beside the mine where she now works, Nicola is the second generation of her family to have worked in the mine, following her father into the industry.
She now works within the Mine Engineering Department at Tara Mine in Navan and is the President of the Irish Mining and Quarrying Society.
Despite living so close to the mine and having a family member working in mining, Nicola raised eyebrows from her careers guidance teacher when she told her she wanted to work in a mine.
"My career guidance had pointed me towards academic courses such as geography and geology, but I wanted to be more 'hands on'. I went to study the mineral engineering course at Athlone IT – which focussed on mining, quarrying, drilling, blasting and that to me was just absolutely perfect."
Range of jobs and entry points
For its part, Dalradian is planning to create 350 direct jobs at its proposed underground gold-copper-silver mine in west Tyrone. The roles will be varied and will appeal to a wide range of people. Dalradian expects that up to 90% of the jobs will go to local people, so for the majority of positions direct mining experience will not be required.
This chimes with Nicola's experience. She points out that there are many options for those that want to work in the mining sector, and that the job opportunities aren't just underground.
"There are a range of jobs available in modern mining. There are jobs in the mine itself such as miners, equipment operators and blasters, there are technical jobs such as geologists, engineers and surveyors, there are support roles in IT, environment, health & safety and maintenance and then there are the administration jobs that are crucial to the mine in terms of HR, training, management and accounts."
"If you want to work underground you have to start at the bottom, which is the same as anything, you have to start at the bottom and work your way up. The job is very physical if you are working underground to start off."
"On the other hand, if you want to go into the technical side of it there are so many opportunities and lots of qualifications that can lead you into it. Any kind of a geology degree is very useful and then there are the labs and chemists who work in the mine. The engineering side of mining is huge as well. There are so many opportunities for people who have qualifications, and they might not realise that working in mining is an option for them."
"There are also apprenticeships that can lead you into the mining industry - in mechanical, in maintaining mobile equipment or you could be an electrician."
Dalradian have already committed to providing £15 million for training for staff and apprentices, some of it through South West College and some on the job, something which will help with the skills base of the staff at Curraghinalt.
The mine will create jobs for those with academic and vocational qualifications, and those with transferable skills in bricklaying, joinery and fabrication which are already evident in the local community.
With technology and the internet becoming increasingly important in the wider workforce this has created new opportunities and new ways of working within mining. These developments have also impacted Nicola's experience in recent years.
Working in a mine
Nicola's role has changed during her time in Tara Mine, starting out as an underground surveyor, she now works as a mine engineer. When she began, she was underground every day, working in a team of two. Now her role mixes that time underground with other jobs on the surface.
"I only go underground now maybe twice a week. I design the drilling and the blasting for the long hole rig for the stope blasting – that's the blasting of big panels of mineralized rock. If I'm going down underground, I grab a jeep and head down to look at my stopes or look at the drilling. I might go down and meet the drillers or the blasting crews to see how it's going."
"We're all given areas. I've got my own drilling and blasting areas and stopes, that I would go and visit and having assessed them I'd come up do some more designing. We have four drill rigs active here at all times and we'd try and do a stope blast per day. They are the big ones."
"The blast would happen every evening at 6 o'clock so we'd be busy enough in that respect. Designing blasts, keeping on schedule is my main job. I do other jobs but blasting is the main one."
Changing Nature of the Industry
In Nicola's time working at Tara Mine she has seen a great deal of change driven by automation and this has changed the nature of the work, making it safer and more environmentally friendly.
"New technologies have impacted hugely even in just the 14 years I've been here. Industries grow but I think the mining industry has really excelled over the last few years. Since I've started, we've introduced auto-mining in Tara which is huge."
"The work is done by machines which can be controlled from the surface. Massive 60 tonne trucks which can run underground on WiFi, send the data back up to the surface and the person controlling it is sitting in an office. We now have drill rigs that my colleagues can set up, go off for lunch or a shift change and it can drill 2-300 metres on its own."
"Apart from being extremely efficient it also takes someone out of the underground environment and puts them in the comfort of an office on the surface."
"I know there's a fear that with all of these automations you'll lose jobs but it's not the case. The individual is just working differently, in a different environment."
Now operational for over 40 years Tara Mine has seen the mining industry change markedly in that period. The mine has supported inter-generational work for families - such as Nicola's - creating a positive lasting legacy for the community in the Navan area.
Dalradian's plans for the mine Curraghinalt envisage a lifespan of 25 years but that may increase as further exploration of the deposit is undertaken.
Jobs with Dalradian
Dalradian will need people from every walk of life, with a range of skills and life experiences. There will be roles for underground mine workers, geologists, health and safety officers, managers and administrators.
In order to meet this need and to train staff Dalradian have set aside £15 million over three years – from when construction on the mine starts until its first year of operations – for training purposes and to ensure that local hiring is maximised.
If you are interested in working for Dalradian you can register your interest and see the jobs that will be available when the mine at www.dalradian.com/future-careers.
For more information on the Irish Mining and Quarrying Society you can visit their website – www.iqms.ie.
---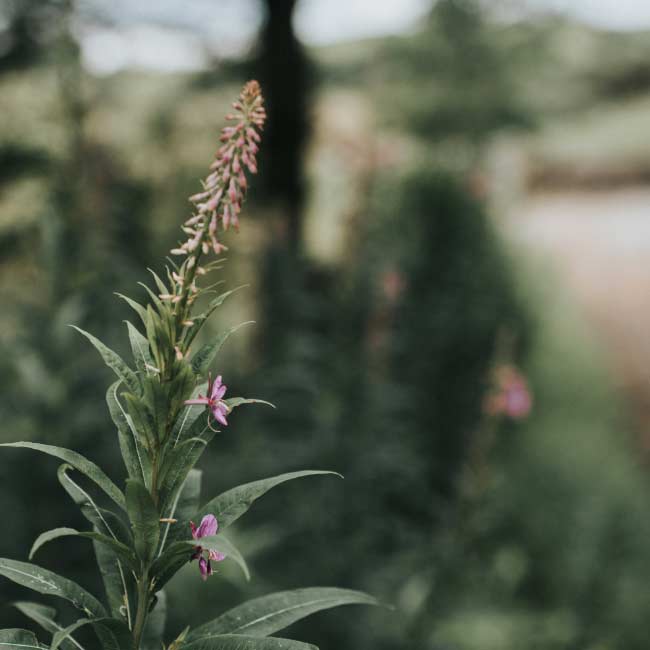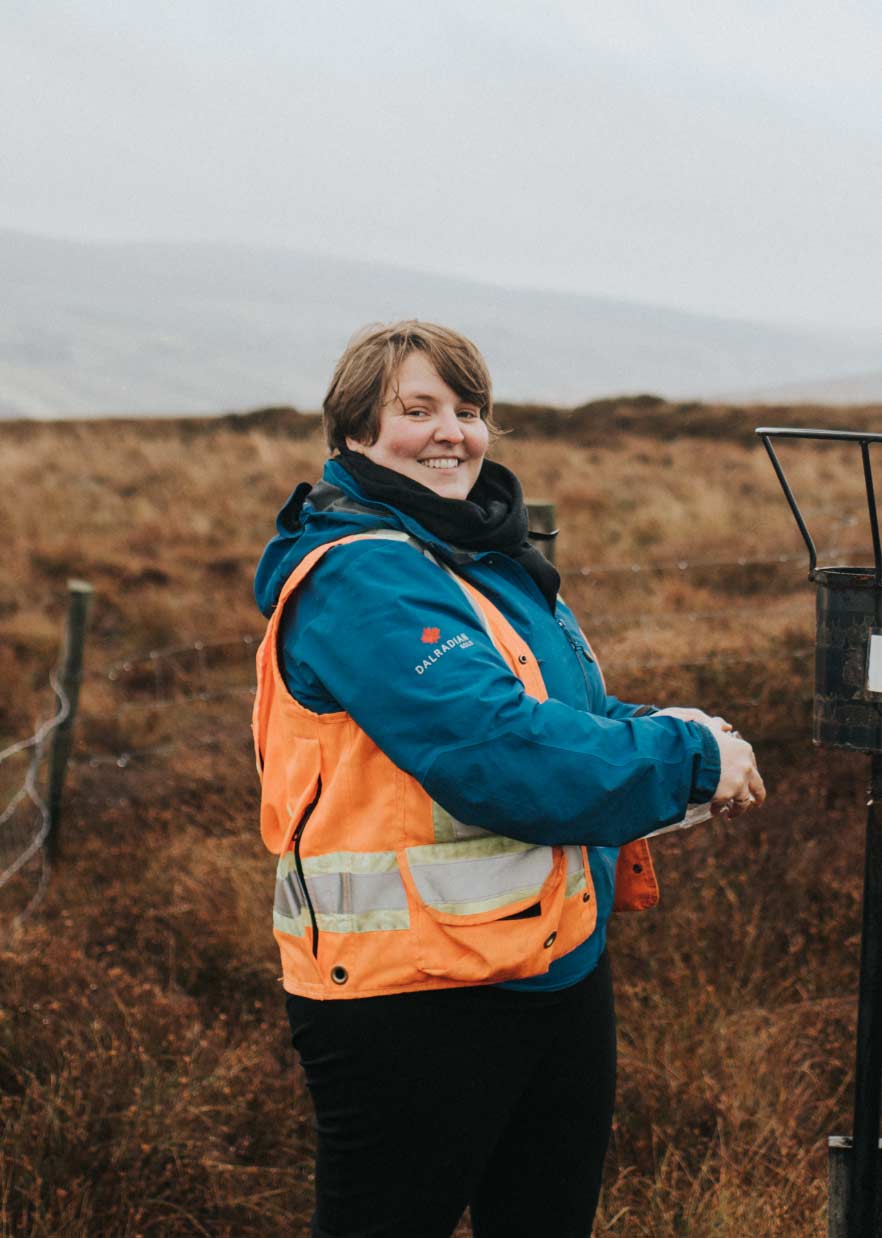 Your support matters
Support our plans to create jobs, strengthen the local community and respect the environment. The Department for Infrastructure will take your views into account. Help make our plans a reality.
Your letter of support will be sent directly to the Department for Infrastructure. Dalradian will not see your letter, nor any of your details.
Great things can happen with your support
Support our plans to create jobs, strengthen the local community and respect the environment. The Department for Infrastructure will take your views into account. Help make our plans a reality.
Customise a letter of support in two simple steps:
Provide your personal details
This will signal your support to the Department for Infrastructure. You can choose to keep these details private.
Tell the Department for Infrastructure why you support the project
Please tick all the elements you like about the proposed project.
Dalradian will not see your letter, nor any of your details. Your letter of support will be sent directly to the Department for Infrastructure